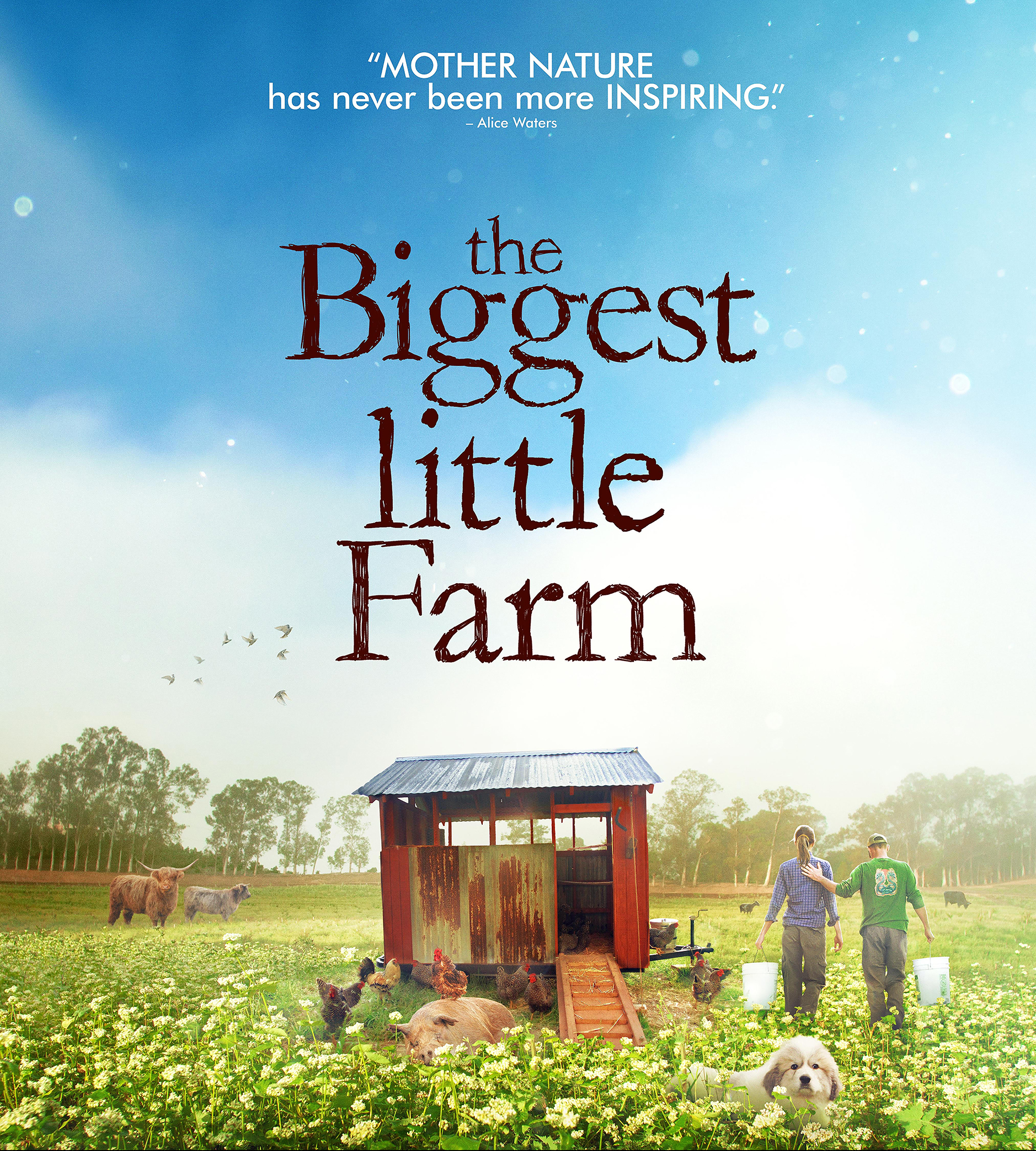 The Biggest Little Farm, an American documentary movie released May 2019 and distributed by independent film company, Neon, played in select theaters beginning August 2019, and is now available through online services.. The movie is also available for purchase in DVD, BlueRay, and digital formats.
Film director, John Chester, documents the personal journey that he and his wife, Molly, undertook after purchasing 200+ acres in the foothills of Ventura County, California to develop a "traditional farm."
This movie is such a great fit for our Ranch & Country readership. For one thing, the Chesters lived and worked in Los Angeles while harboring a dream. Then one day they make the leap. Their profile fits many who long for a rural lifestyle, whether it centers around horses, or dogs, or alpacas, or farm crops, or just fresh air and room to roam. The ads in Ranch & Country offer properties for sale where dreamers can find fulfillment.
But the movie also brings in another aspect of rural living that reflects a vision we hold, or at the very least, aspire to - that all aspects of nature can, potentially, and are designed to live in balance and in harmony with one another.
When the Chesters began their journey with Apricot Lane Farms in 2011, the property was surrounded by monoculture farming operations - an enormous egg farm on one side that had gone out of business, and a massive crop of raspberries under plastic hoop houses on the other side.
Apricot Lane Farms had been in foreclosure twice. When the Chesters purchased the property there were lemon and avocado trees, but the soil was barren and not really suitable for farming. Enter "traditional farming practices" consultant, Alan York!
York had a background in biodynamic farming. These methods originated with Rudolf Steiner in the early 1900's. Biodynamic farming practices are focused on ecological balance and diversity, and farming methods that include soil enrichment and crop rotation. York studied these methods at Round Valley Garden Project in Covelo, California in the 1970's He eventually became instrumental in bringing these practices to select west coast viticulturists such as Benziger Family Winery in Glen Ellen, California, Cowhorn Vineyard in Jacksonville, Oregon, and a number of other growers world wide.
The movie emphasizes two of York's primary mandates: The first was to enrich and recondition the soil with large scale composting, and the use of cover crops. Under the watchful eye of York, the Chesters built a state of the art worm and manure composting operation. And they planted cover crops throughout to insure that the newly enriched soil stayed in place and continued to build.
The other York mandate was "diversify, diversify, diversify." York believed that a natural eco system could eventually become self-regulating if there was enough diversity in the system. In this regard, the Chesters ultimately planted 10,000 stone fruit trees with over 75 varieties, and over 200 different agricultural crops. And they acquired every conceivable farm animal, whose poop became the gold for the composting operation.
Enriched soil did indeed give them nutrient-rich yield! But with the bounty came the inevitable challenges - the pests! The Chesters held on to their vision of eco diversity with various species co-existing. They were determine to find a "harmonious" solution to each challenge without compromising their ideals. But it wasn't easy. Not by long shot!
So, is there a natural, harmonious way to deal with the inevitable pests — snails, aphids, weevils, flies from maggots in manure piles, gophers, coyotes, and more? You'll have to see the movie to find out. You will probably appreciate that the Chesters don't white-wash their problems. And you will likely appreciate much of the beautiful imagery, and the stirring in your heart at each little turn in the road.
But please know that not all dreams need 200 acres to be fulfilled. Even 2 acres can be transformed into a paradise. Size doesn't really matter. You just need a clear intention to create a harmonious eco system, a sense of how far you're willing to go to follow a dream, and a willingness to observe, and listen — to something we are part of that's bigger than we know.
Also, you will perhaps need a bit of tolerance for "a comfortable level of disharmony!" -- RC Editor
Visit www.ApricotLaneFarms.com to order the movie, or to schedule a tour of the farm. Apricot Lane Farms is now certified organic and certified